Meet the caring & compassionate veterinary care team at Chapman Animal Hospital.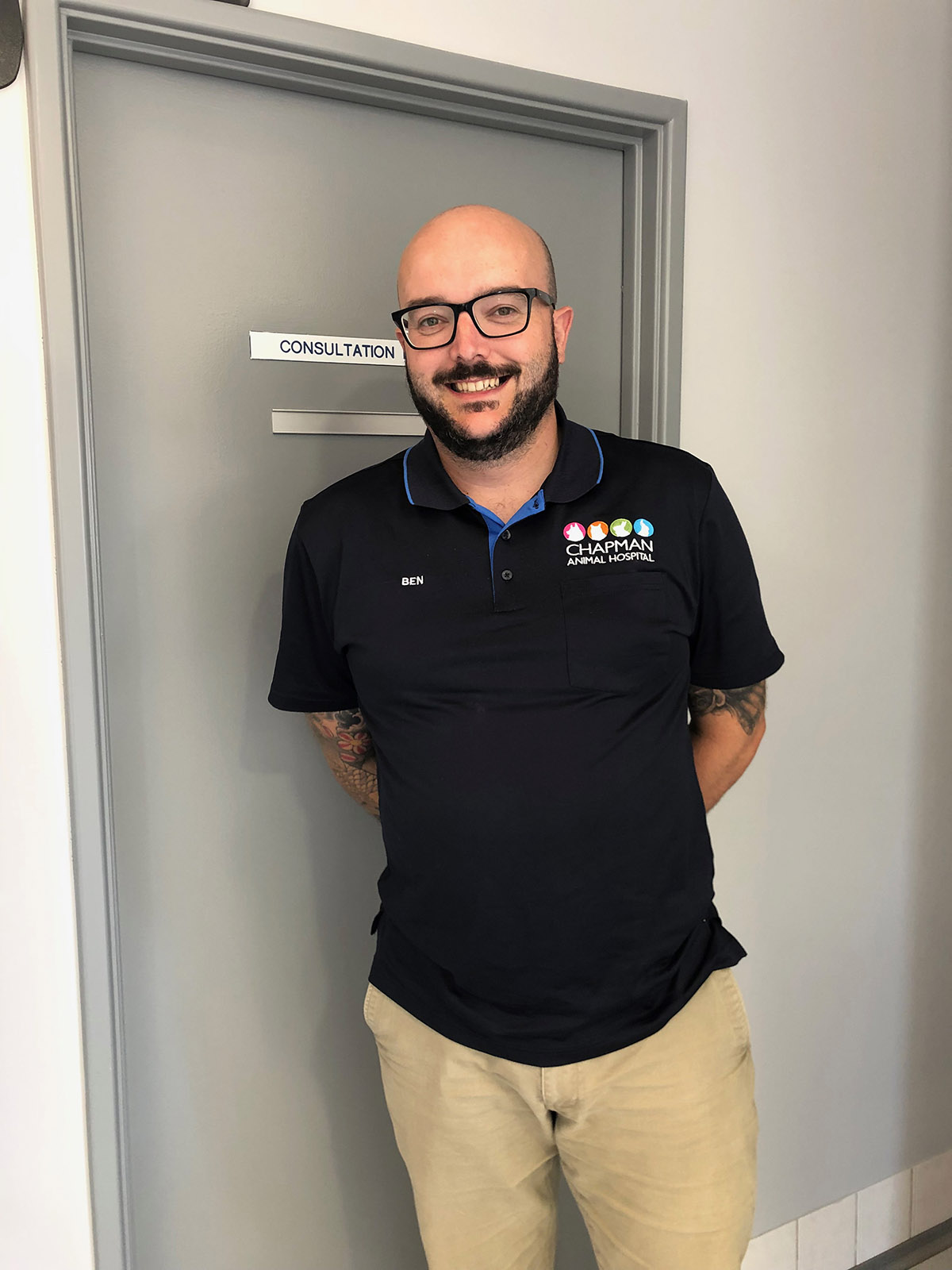 Ben Mason
Managing Director
Ben is the managing director/co-owner of Chapman Animal Hospital along with his wife Sarah. Ben is directly responsible for the day to day running of the clinic and management of the staff.
Prior to owning Chapman Animal Hospital, Ben worked in the finance industry for over 15 years.
As well as 1 young daughter, Ben along with wife Sarah, has 5 pets at home, including an incredibly mischievous but lovable 60kg French Mastiff called Louis.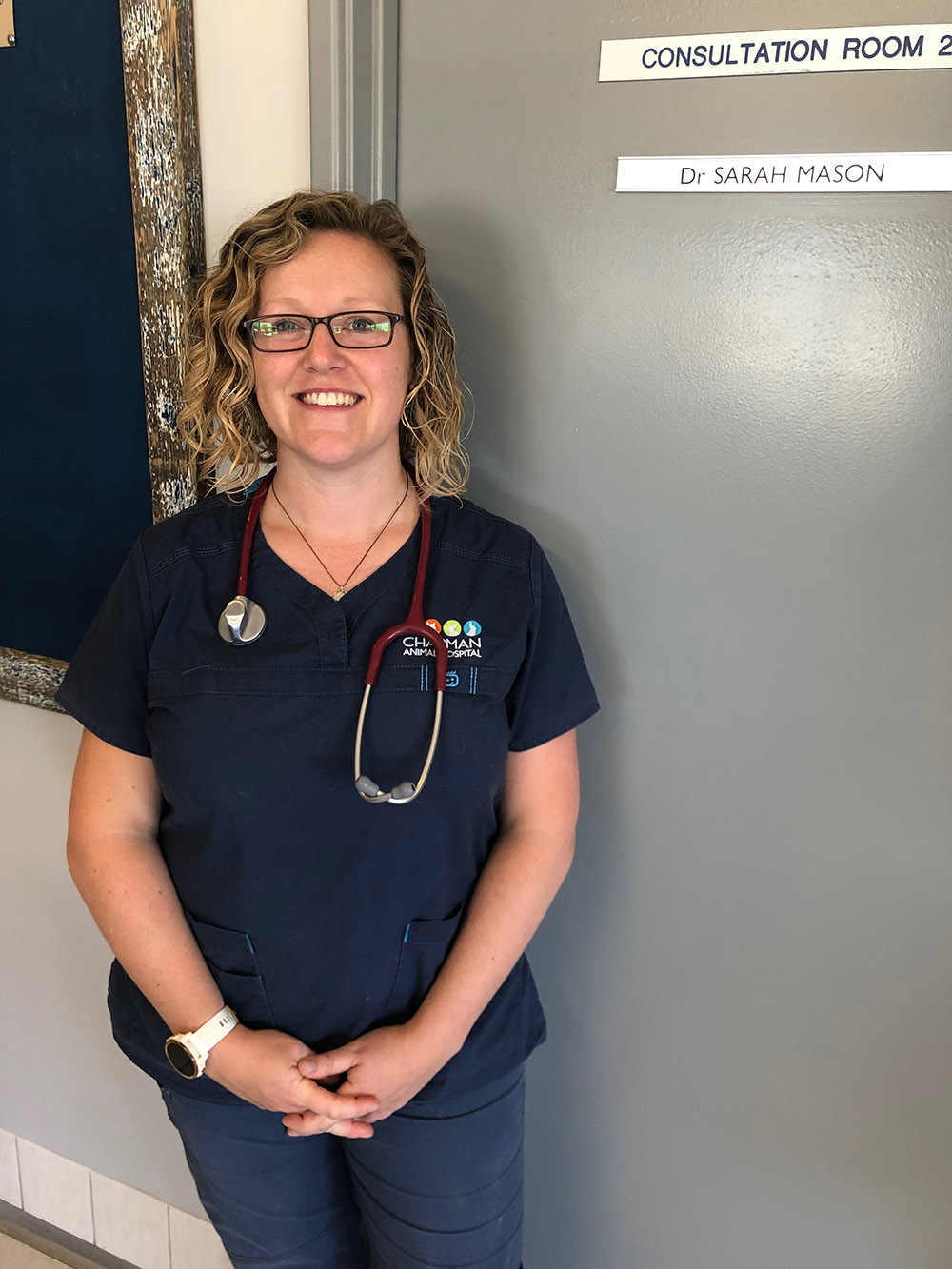 Sarah Mason
Principal Vet / Owner
Dr Sarah arrived in Australia in 2011 from the UK, having graduated from the prestigious Bristol University 4 years earlier. After spending several years working for a popular small animal charity in the UK, she made the decision along with husband and co-owner Ben to move to Australia. She now calls Australia home along with Ben, their daughter, 2 dogs and 3 cats.
Sarah has special interest in ultrasound and internal medicine. She is also responsible along with Dr Kobus for many of the clinic's orthopedic procedures.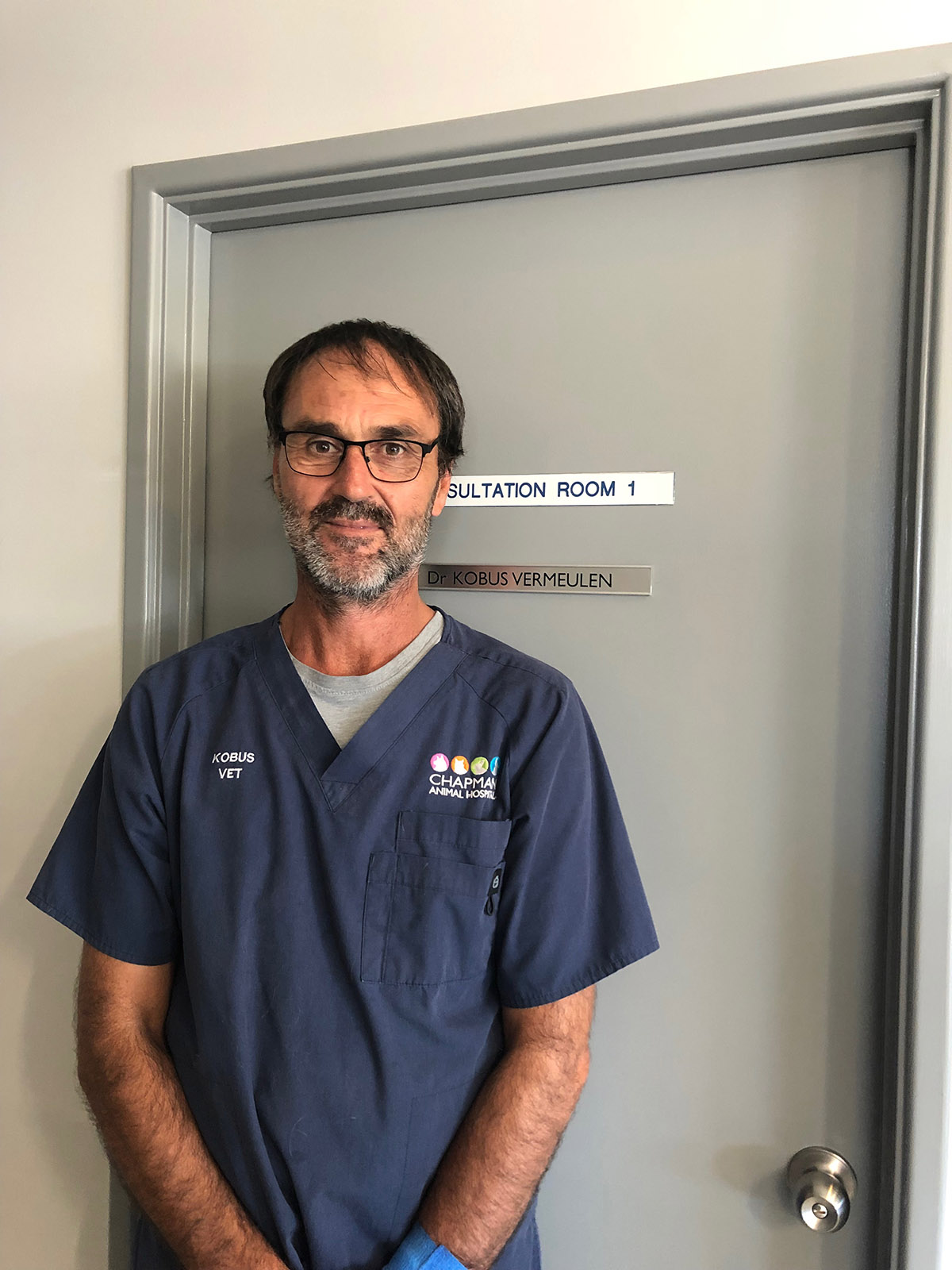 Dr. Kobus Vermeulen
Associate Vet
Dr Kobus is an extremely experienced and dedicated vet, with over 15 years' experience under his belt. Kobus is a fan of all animals and his passion extends to his home, where, along with his wife, he constantly cares for many different animals of all different shapes and sizes.
He has a special interest in orthopedic surgery and is constantly seeking out further education to expand and improve the services he can offer to our clients.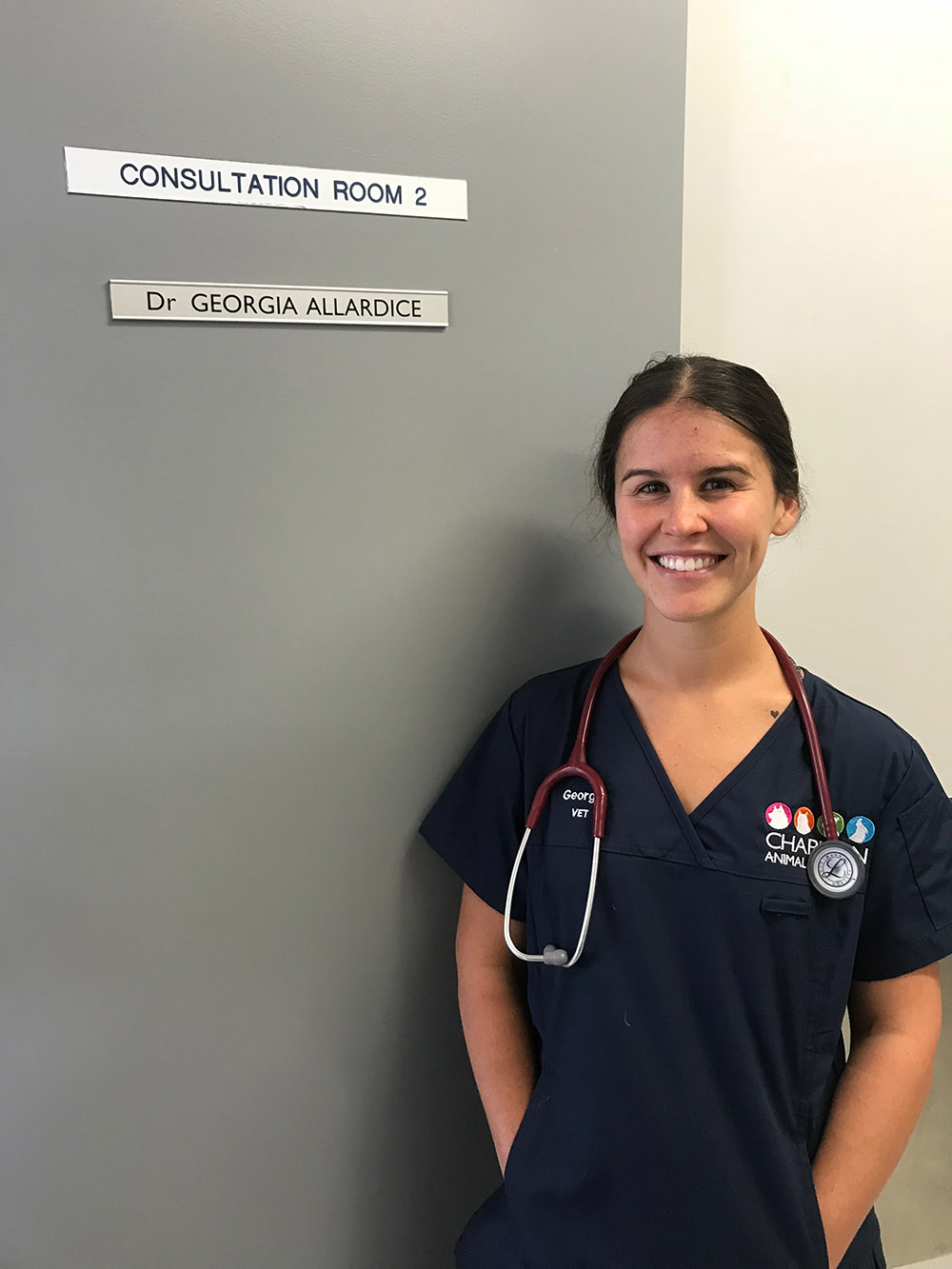 Dr. Georgia Allardice
Associate Vet
Dr Georgia joined us in mid-December 2018, having completed her studies at Murdoch University. Georgia has relocated to Geraldton from Perth with her dog Andy! She has already fallen in loves with our beaches, which is where you will find her outside of work.
She once owned a sheep and recently completed a trip volunteering with elephants.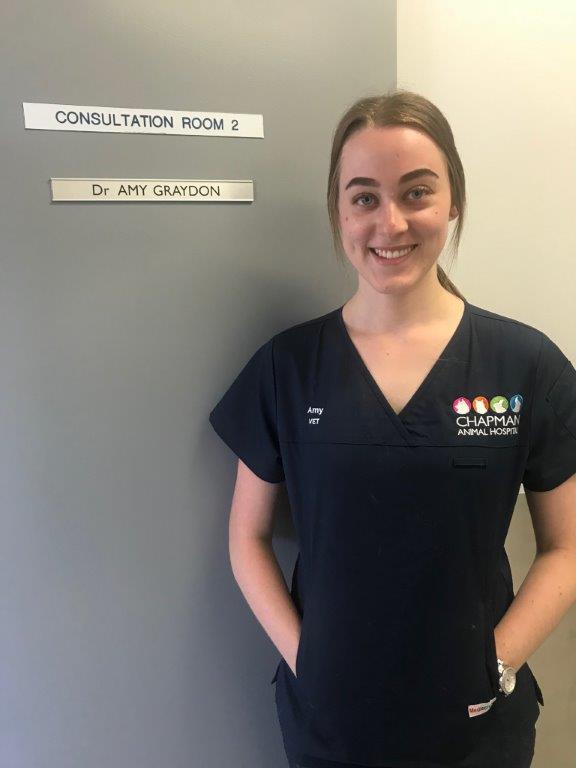 Dr. Amy Graydon
Associate Vet
Dr Amy, like Dr Georgia, has recently joined us after completing her studies at Murdoch University, and relocating from Perth. Amy comes from a family of Doctors, both her parents work in human medicine, while her brother is a Dentist here in Geraldton. However, Amy elected to follow a slightly different path and is far more at home caring for the pets of all our clients.
Dr Amy has 2 cats which elected to stay at home with Amy's parents. So, she is on the lookout for a new fur-baby.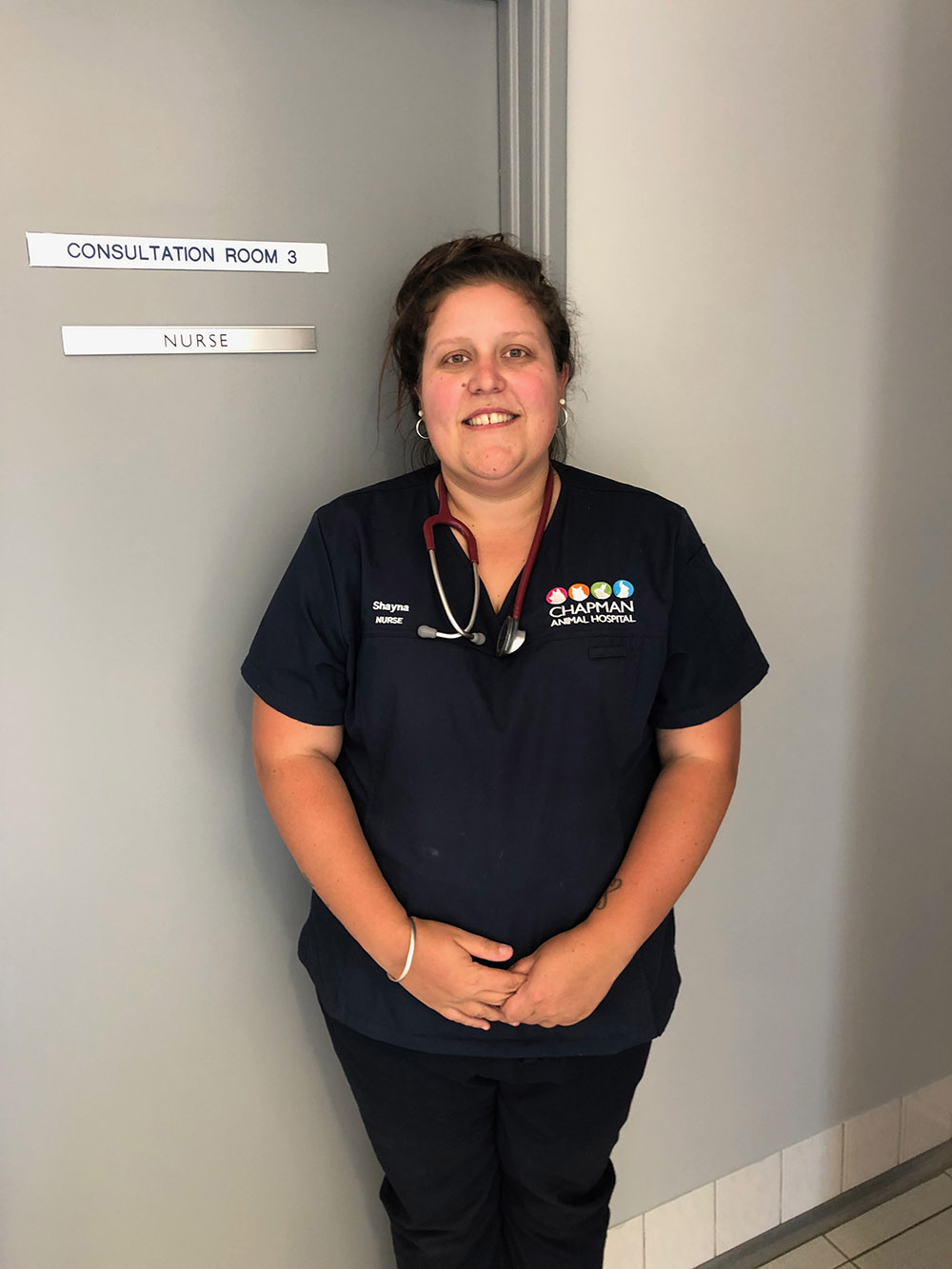 Shayna Duperouzel
Head Nurse
Shayna along with our Receptionist Rhonda, are the longest serving members of the team. Despite being only 28, Shayna is in her 12th year of service. Having started as a kennel hand straight out of school. She has risen through the ranks to Head Nurse. Shayna is extremely experienced and is often our go to when it comes to handling some of the wildlife which comes through our doors.
Her prize possession is her 'snag' otherwise known as dachshund Willis. Although she also has a naughty Mastiff X, Lenny, and Manny the cat.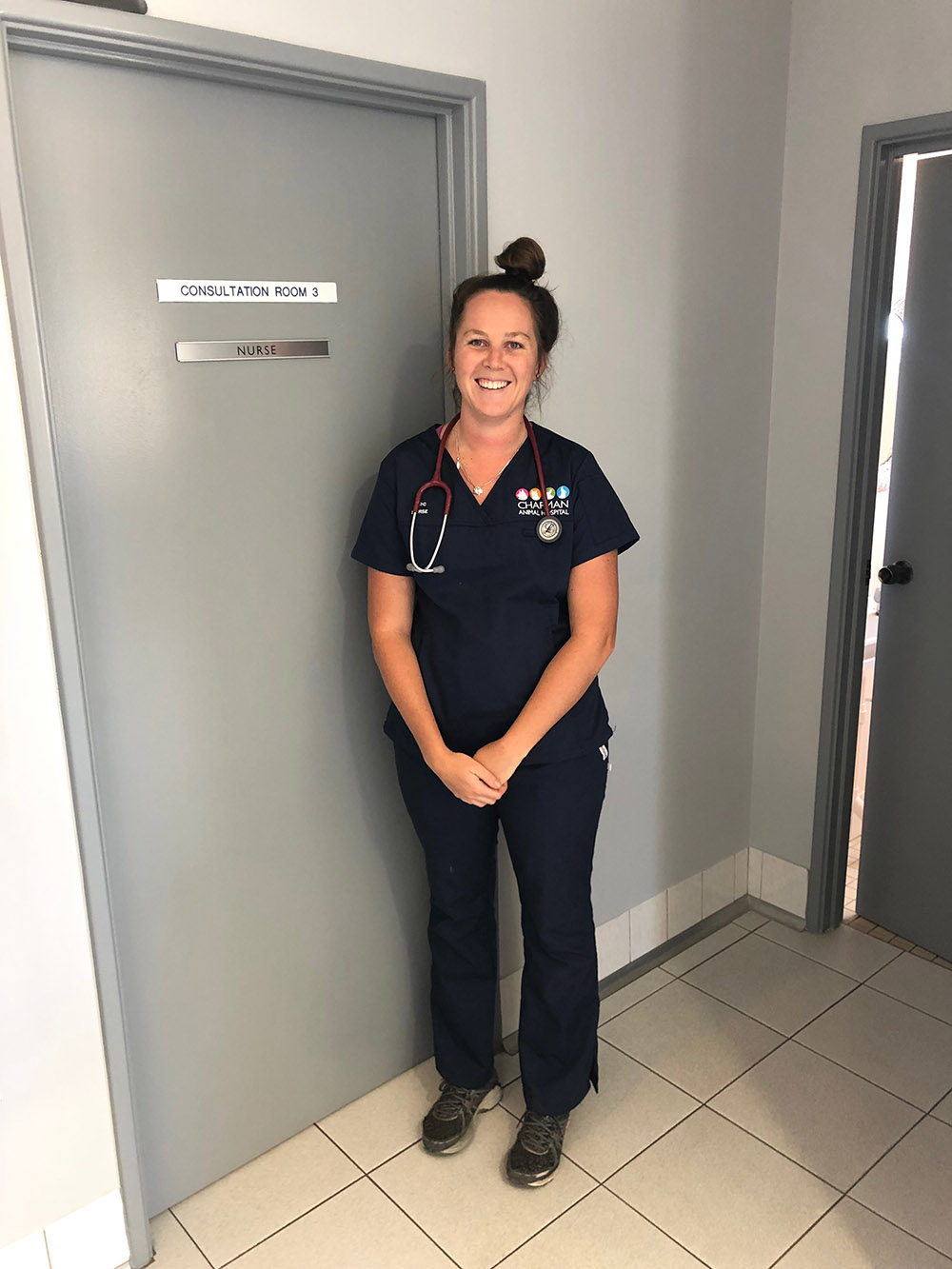 Bec Mole
Nurse
Bec is one of our most experienced staff. Originally from Kalbarri, Bec joined the team full time 4 years ago. Bec loves coffee and the outdoors. When she's not working, she can frequently be found on the beach or in the ocean with her dog Tayva. She has recently invested in her own camper trailer so she can make the most out of her love for camping.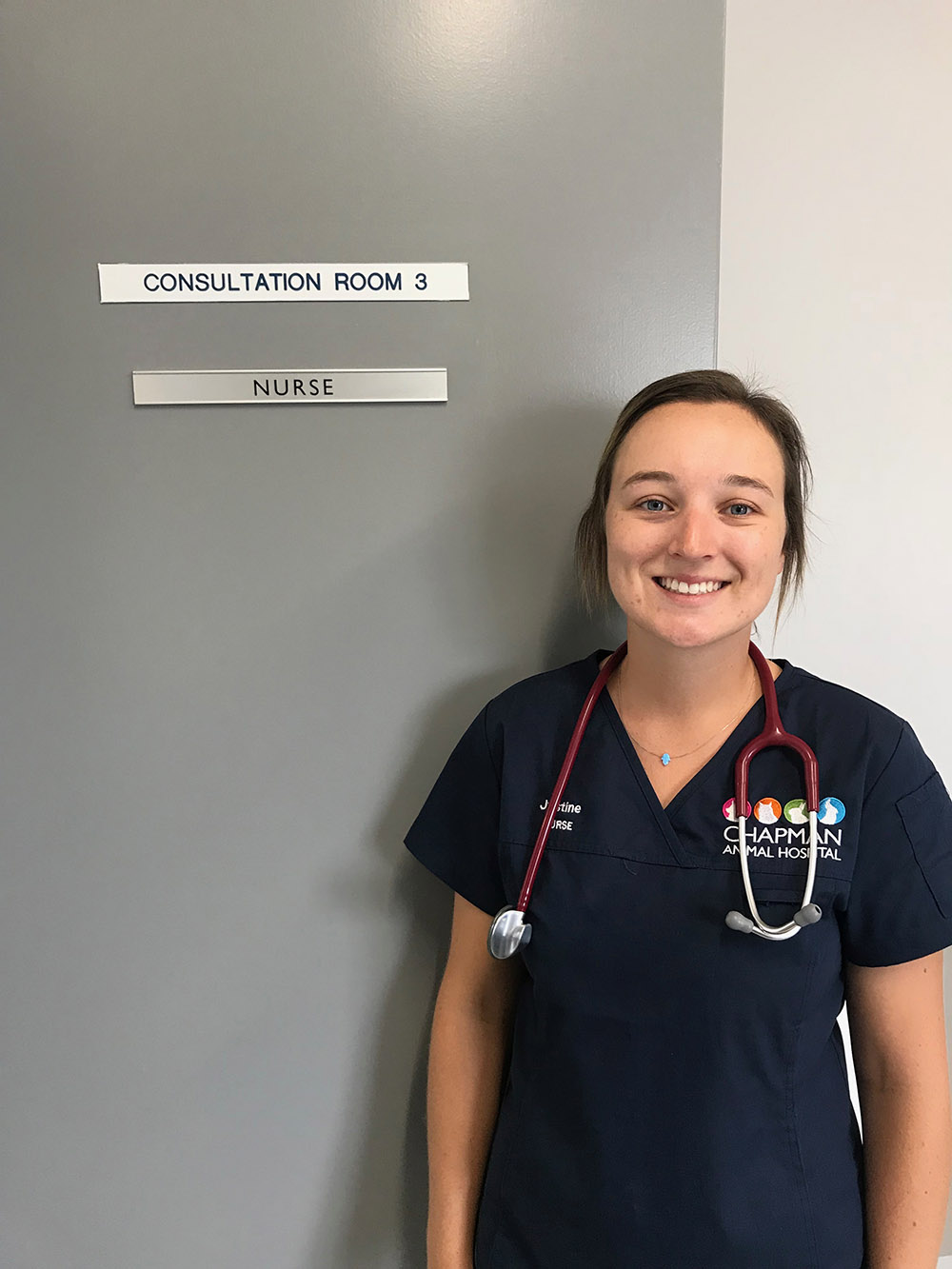 Justine Richardson
Nurse
Justine is one of the newest members of our team. Although she joins us with over 3 years of nursing experience from other vets. She is a Geraldton local, born and bred and has already established herself as a firm favorite with our clients.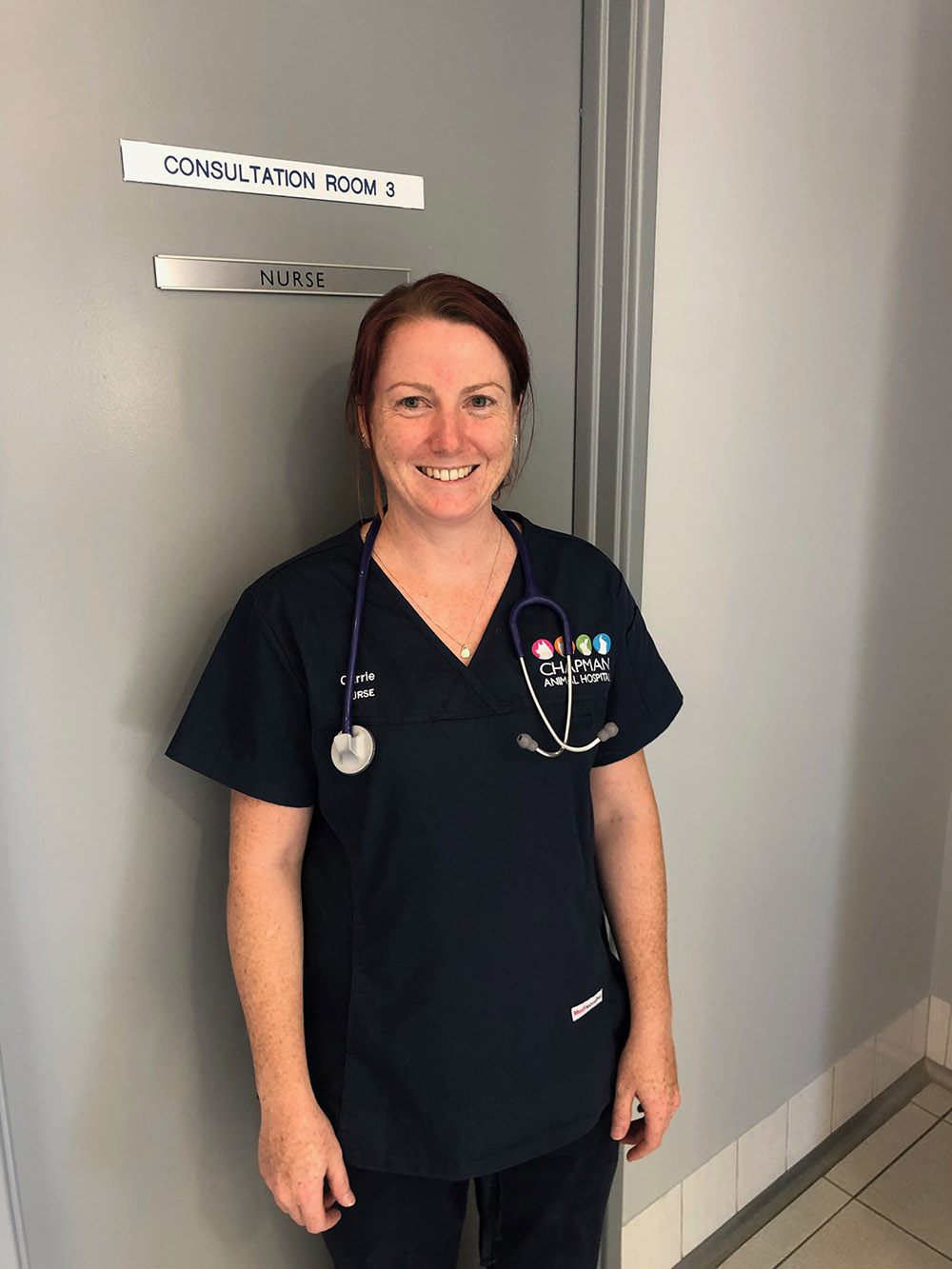 Carrie Brierley
Nurse
Carrie is one of our most experienced nurses, she has been nursing with us for over 9 years after moving down from Broome.  Although she has been qualified since 2005.
Carrie is the owner of a blue heeler cross called Ziggy who is completely deaf. However what he lacks in hearing he makes up for in character. 
Carrie is extremely passionate about her job and is delighted to be able to assist clients and their pets.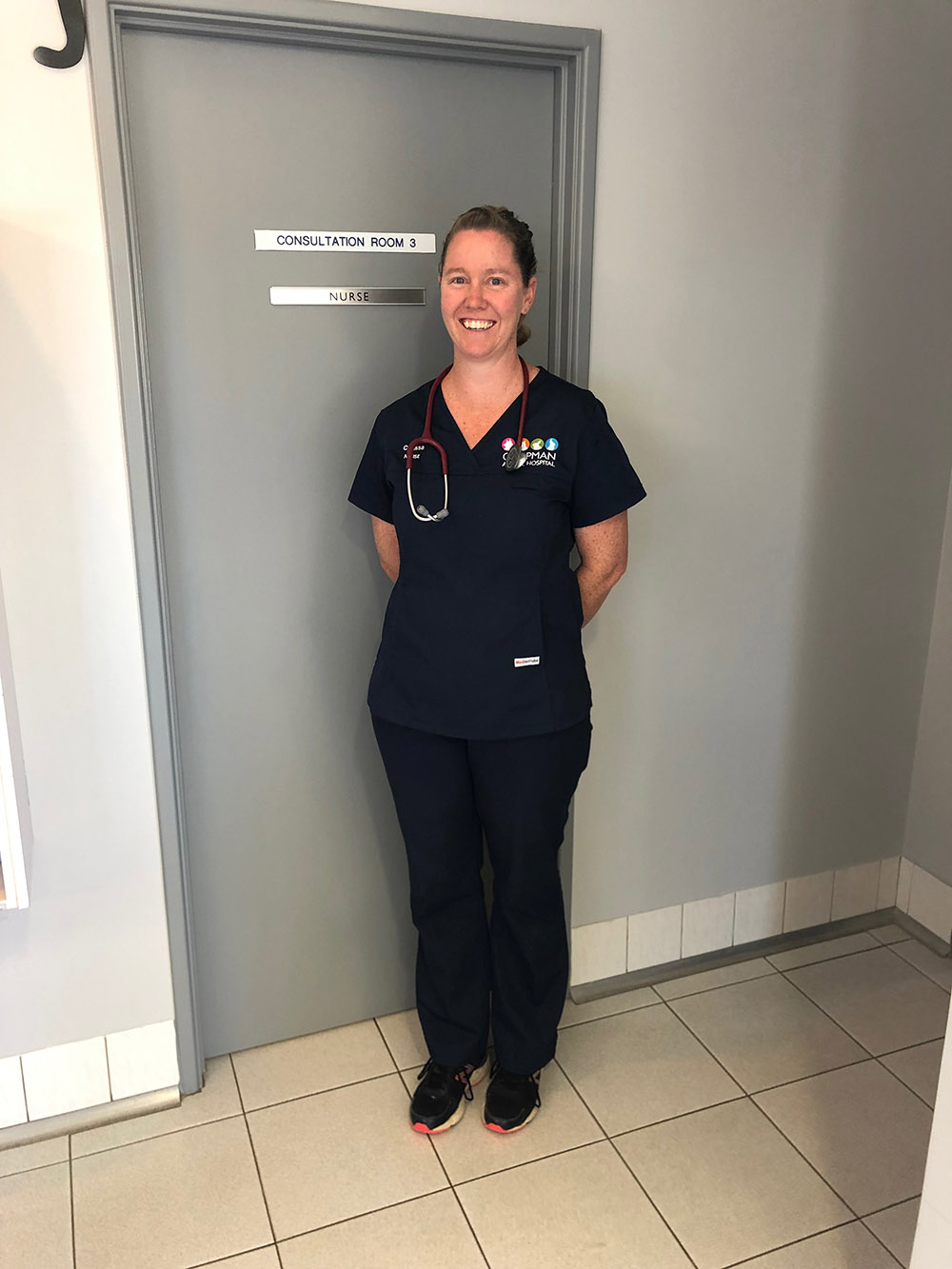 Carissa Hunt
Nurse
Carissa has a long history with Chapman animal hospital. Originally hired as a kennel hand straight out of school, she then went on to study Vet nursing, and eventually became our Head nurse and Practice manager.
In 2011 Carissa left us to fulfill another special role as Mum. She now has two gorgeous children and has returned us on a part time basis, working one day a week.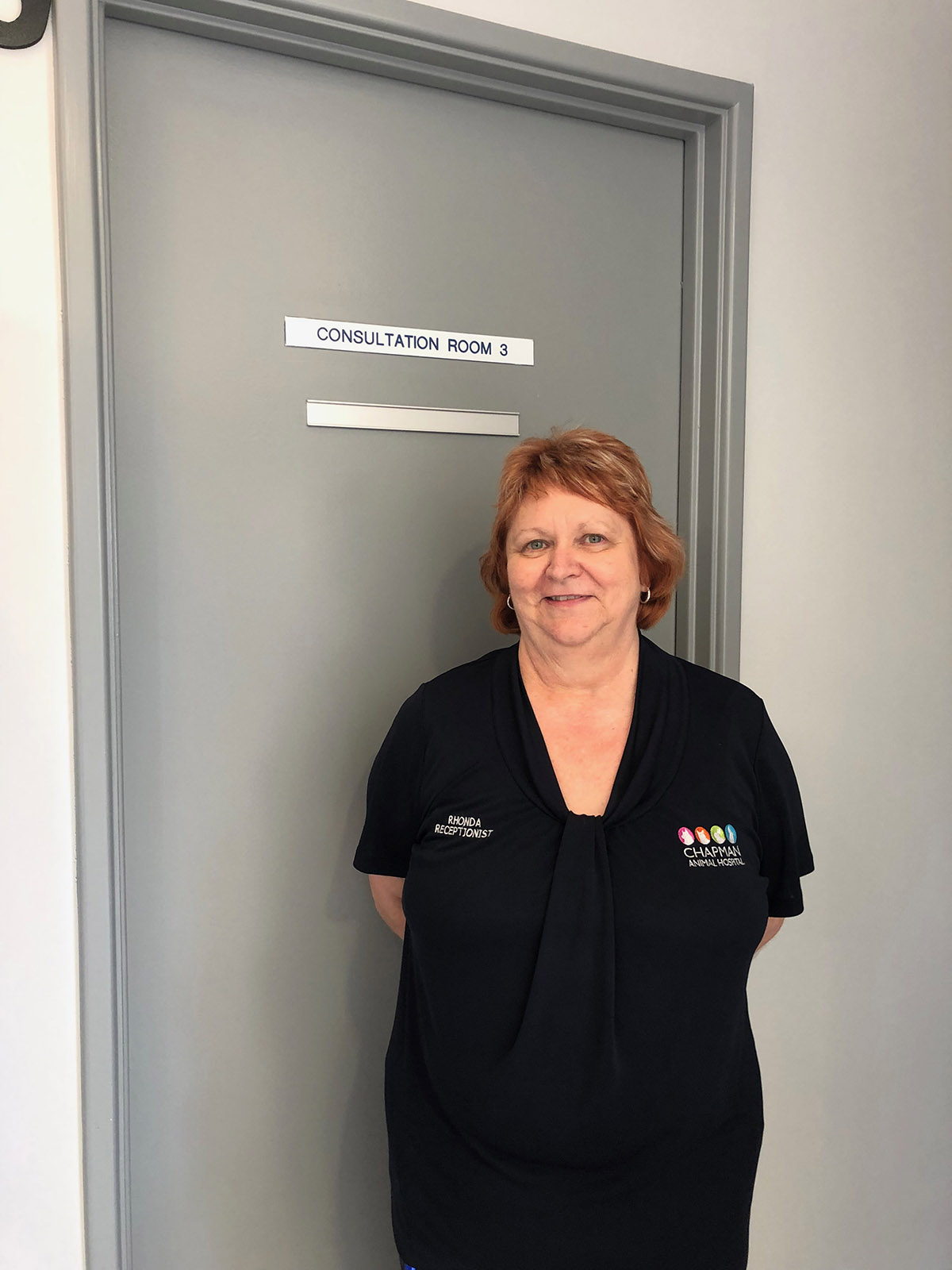 Rhonda Walker
Receptionist
Rhonda has been a familiar face for all of our clients at Chapman Animal Hospital for over 8 years relocating from Campletown NSW in 2006 with her husband. She is a bit of a social butterfly, she loves meeting new people, listening to music, watching cricket and football. She has 2 very beautiful cats Jeffree and Skittee who she dotes upon.